Our blog has been set up to provide you with helpful information regarding maximising the effectiveness of your online marketing strategy.
There are many interesting independent articles and whitepapers here to download and links to some of the best resources on the net.
WordPress Adds Option to Publish Entire Blog Posts as Twitter Threads
I want to start this post by noting that we do not endorse this activity
And we take no responsibility for people flooding Twitter with ridiculously long tweet threads which would have been better left as blog posts.
WordPress has this week added new functionality that will enable users to re-publish entire WordPress blog posts as tweet threads, "with just two extra clicks".
By Andrew Hutchinson
socialmediatoday.com
Honeyweb are your local website marketing experts so message us using the Honeyweb chatbot > m.me/Honeyweb and we'll respond ASAP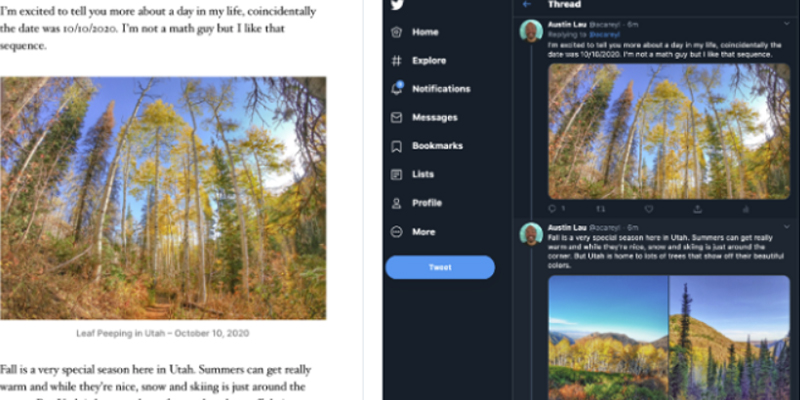 READ FULL ARTICLE
Why Twitter Threads Will Boost Narratives
A while ago I wrote about the importance of social media stories, and why they matter in the context of building a narrative.
The platforms succeeding with the stories format have two things in common – ease of use and access to users.
And while Moments didn't quite become the storytelling tool it could have been for Twitter, the platform recently announced that they're rolling out a new 'Threads' feature, which will enable users to build on a narrative as they go by bringing together strands of a larger story.
By Ben Shute
socialmediatoday.com
Honeyweb are your local marketing experts, contact us to discover how we can help your business.
READ FULL ARTICLE
If you need help with your online marketing, we are offering a completely FREE online marketing strategy session!
Call Steven Hamilton on 0417 871 661, complete the form below to book your FREE strategy session or just send through your enquiry and let's make 2020 your biggest year yet.
Testimonials
"We would like to thank Steven and the team at Honeyweb for our fantastic new website. We have had great feedback from our clients and the eZmail template is allowing us to strengthen our client relationships."
Richard Allen
Allen & Co Accountants