If you need help with your online marketing, we are offering a completely FREE online marketing strategy session.
Call Steven Hamilton on 0417 871 661 or complete the form below to book your FREE online marketing strategy session!
Note: Limited to 5 strategy session per week so book now!
We are motivated by what we do and we would love the opportunity to discuss some ideas with you.
If your enquiry is urgent please call Steven Hamilton on 0417 871 661.
Remember, online marketing is targeted, accountable and affordable.
BOOK your Strategy Session Below
---
Testimonials
"Steven and the team at Honeyweb really understand how to design a website that works. Since our fantastic new website has been live, our website leads have increased by an amazing 1,097%"
Gary Roberts
Discount City Carpets
"We are thrilled with the quality, execution and level of service involved in our first campaign. The return on direct marketing via email far out ways measures used in the past! Our first sale off email paid for the whole campaign, brilliant"
Alexandra Baker
Berridges Fashion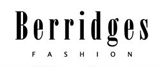 "Thankyou for your assistance in setting up our new format of E-News. I am pleased to say we have sold sponsorship space on the page, meaning the newsletter has generated sponsorship revenue for Adelaide United FC for the 2011/12 season. We are very impressed with the software and look forward to working with you further."
Victoria Jaworskyj
Adelaide United Football Club

"Thanks for introducing me to your exceptional product. After 6 months procrastination we launched our first edition on 30 May. The $38.50 cost of sending the emails reaped $5000 revenue (8 purchases) directly from the offer made in the newsletter from clients who hadn't been in touch for over 6 months. This far exceeded my expectations. Coming up 30 June we made a last week of the financial year offer and that generated another $5000 revenue (10 purchases), this time from our complete database (still only costing $55.00). Truly amazing. We have also noticed an increase in general business which has co-incided with the introduction of the newsletter. This could be co-incidence but I think that using this neat simple tool to communicate with our database has created an awareness and triggered flow-on business. Very inexpensive, easy and simple tool to use - my only regret is that we didn't get going earlier. I believe every business should bite the bullet and sign on."
Nick Llewellyn
Little Adelaide Catering Co

"We would like to thank the team at Honeyweb for our fantatsic new ecommerce website. Steven's understanding of what makes a ecommerce site work was key in our decision to go with Honeyweb and we werent dissapointed. The design and functionality is great and the fact Honeyweb are a completed online marketing agency means we also went with a Facebook page and SEO to ensure our customers find us on Google."
Grant Walter
Kewco Bathroom Products
"I recently got the boys from Honeyweb to design and construct my website from the ground up. Not being a very computer savvy person, I had no idea how anything worked in this industry and the very thought of controlling my website stressed me out. The team from Honeyweb built me a remarkable website that has breathed new life into my business and is bound to increase sales. They also produced it within my budget and have coached me over a very short time to give me the confidence to be in control. I'm so happy with my decision to use Honeyweb and would recommend them to everyone."
Kade Carey
Class Glass & Aluminium

"Honeyweb have halved our website bounce rate and doubled our website leads."
Brent Boardman
Eagle Trailers & Campers

"Honeyweb have done a fantastic job helping Maesbury Plumbers recreate our on-line image which has led to a significant improvement in connections with our customers. The website design and layout championed by Honeyweb is a major factor in new customers being able to understand who we are, what we offer and how to connect with us. Thanks Guys"
Richard Petterson
Maesbury Plumbers


"If you're looking for a no fuss easy to way to promote your business, then don't waste any time - give the guys at Honeyweb a call. They will take you through each process step by step and keep you updated as to where things are and best of all - they will work with your to ensure you achieve results. Thanks for your patience Steven and great work!"
Ilona Reid
Gossip Box