Online ad revenue eclipses TV for the first time
For the first time since the start of data collection in 2002, online advertising revenue exceeded advertising revenue for free-to-air television. IAB Australia
Online ad spend surpasses newspapers for the first time
Online advertising expenditure surpassed that of newspapers for the first time in the first half of this year. The ability of online advertising spends to buck the trends saw it grow by 30%. CEASA
Newspapers and magazines in firing line
Ad revenue in Australia dropped by 2.5% with Newspapers (-19.4%) and magazines (-18.2%) suffering the sharpest drops, while online was the big winner (+15.5%). CEASA
State of Inbound Marketing Report
Inbound marketing-dominated organizations experience a cost per lead 62% lower than outbound marketing-dominated organizations.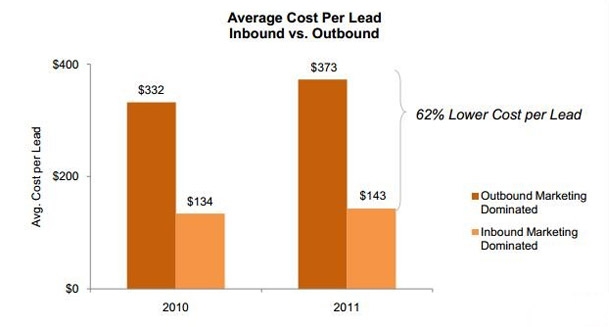 ---
Deloitte Access Economics > Connected Small Businesses.
"Small business with higher digital engagement have better business outcomes than those with lower engagement, with a $350,000 or 20% increase in annual revenue and are two times more likely to be growing."
---
State of the Nation 2016 > Small Business Digital Engagement in Australia
"It is absolutely imperative for small business owners to understand that digital engagement is not a luxury, but an absolute necessity for their success and long-term survival. Small businesses making full use of the Internet could increase their annual revenue by 20%."
---
Deloitte Access Economics > Harnessing the 'bang' - Stories from the digital frontline'.
"A clear sign that the Australian economy is experiencing disruption is the rate that the gap is growing between businesses with increasing revenues and those with declining revenues ."
---
If you need help with your online marketing, we are offering a completely FREE online marketing strategy session!
Call Steven Hamilton on 0417 871 661, complete the form below to book your FREE strategy session or just send through your enquiry and let's make 2023 your biggest year yet.
Testimonials
"Thankyou for your assistance in setting up our new format of E-News. I am pleased to say we have sold sponsorship space on the page, meaning the newsletter has generated sponsorship revenue for Adelaide United FC for the 2011/12 season. We are very impressed with the software and look forward to working with you further."
Victoria Jaworskyj
Adelaide United Football Club

"After getting very frustrated with previous efforts and "marketers" we were very happy to have found Honeyweb to assist us with our online marketing, Steven is an expert and is really focused on results based marketing efforts and doesn't hide behind the smoke and mirrors which is so common in this industry. Steven and the Honeyweb team have been able to provide us with great advice and very practical solutions including our new website, email marketing template and facebook business page. All in all, a great value service!"
Matthew Watts
Bison Electrical

"Steven and the team from Honeyweb were fantastic. He knew what I was looking to achieve with my website and made it come true. I couldn't have asked for better outcome. I would highly recommend Steven and Honeyweb to anyone looking at getting a website done."
Andrew Scheffler
Adelaide Home Loans
"I recently got the boys from Honeyweb to design and construct my website from the ground up. Not being a very computer savvy person, I had no idea how anything worked in this industry and the very thought of controlling my website stressed me out. The team from Honeyweb built me a remarkable website that has breathed new life into my business and is bound to increase sales. They also produced it within my budget and have coached me over a very short time to give me the confidence to be in control. I'm so happy with my decision to use Honeyweb and would recommend them to everyone."
Kade Carey
Class Glass & Aluminium

"Just a quick note to extend our thanks for your efforts and expertise in producing our new modern website. Your team really grasped what we were trying to achieve by remodelling our old dinosaur. As we requested it is clean, fresh, easy to navigate and quick. We look forward to working with you to implement your suggestions on how to improve our Google hits and draw even more customers to our business."
Diane lintern
All Transport Group

"We are thrilled with the quality, execution and level of service involved in our first campaign. The return on direct marketing via email far out ways measures used in the past! Our first sale off email paid for the whole campaign, brilliant"
Alexandra Baker
Berridges Fashion